Form W-2, 1099-NEC, 1099-MISC, 941 and 2290 Online
Download and Print Forms Online
It's mandate for every employer to file Form 941 for each quarter to report their federal withholding taxes to IRS. With ExpressFreeFile, you can create a fillable 941 Forms and download copies in just a few steps.
Also at the year end, generating printable W-2 and 1099-MISC Form has never been easier with our free tax form generator. You can always fill, generate and download unlimited forms online within minutes.
If you need to correct under reported & overreported errors on the previously filed 941 Form, you can correct it through the 941-X Form. You can correct, print & mail it to the IRS.
Truck owners who have operating the trucks with taxable gross weight of 55,000 pounds or more, then need to file the 2290 Form.
Download and
Print Tax Form
Generate Printable W-2, 1099-NEC, 1099-MISC, 941 and 2290 Forms With ExpressFreeFile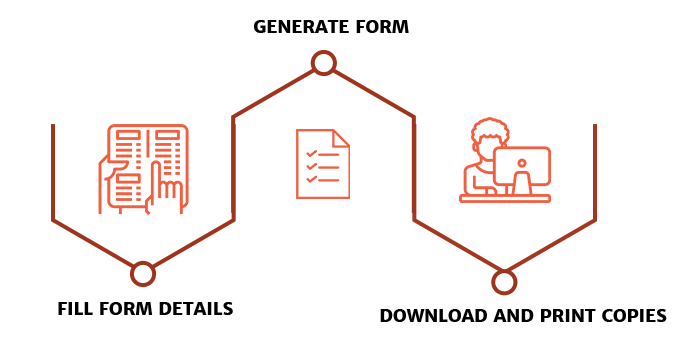 Once you have generated W-2, 1099-NEC, 1099-MISC, 941 and 2290 Forms, you can download and print them at your convenience.
E-filing W-2, 1099-NEC, 1099-MISC, 941 and 2290 Forms in an easy and secure way
Say goodbye to paper filing your IRS Forms when you can e-file W-2, 1099-NEC, 1099-MISC, 941 and 2290 Forms with ExpressFreeFile. Upgrade from paper filing to e-filing to ensure both error-free and timely IRS Form transmissions.
E-File HVUT
Form 2290
$6.90 per return
E-File Quarterly
Form 941
$3.99 per form
E-File Year End Form W-2, 1099-NEC & 1099-MISC
$1.49 per form
E-filing and Postal Mailing Recipient Copy of Year End Forms W-2,
1099-NEC and 1099-MISC
Save time and a stamp when you choose our e-filing plus postal mailing option. Our office located in Rock Hill, SC professionally prints all of your recipient copies and mail them the following business day. And E-file your returns to the required federal agencies.

E-file W-2, 1099-NEC and 1099-MISC forms to federal and mail your recipient copies for $2.99, per form.